When you take advantage of Eschenbach's Video Magnifier Program you'll get more than just high quality product solutions.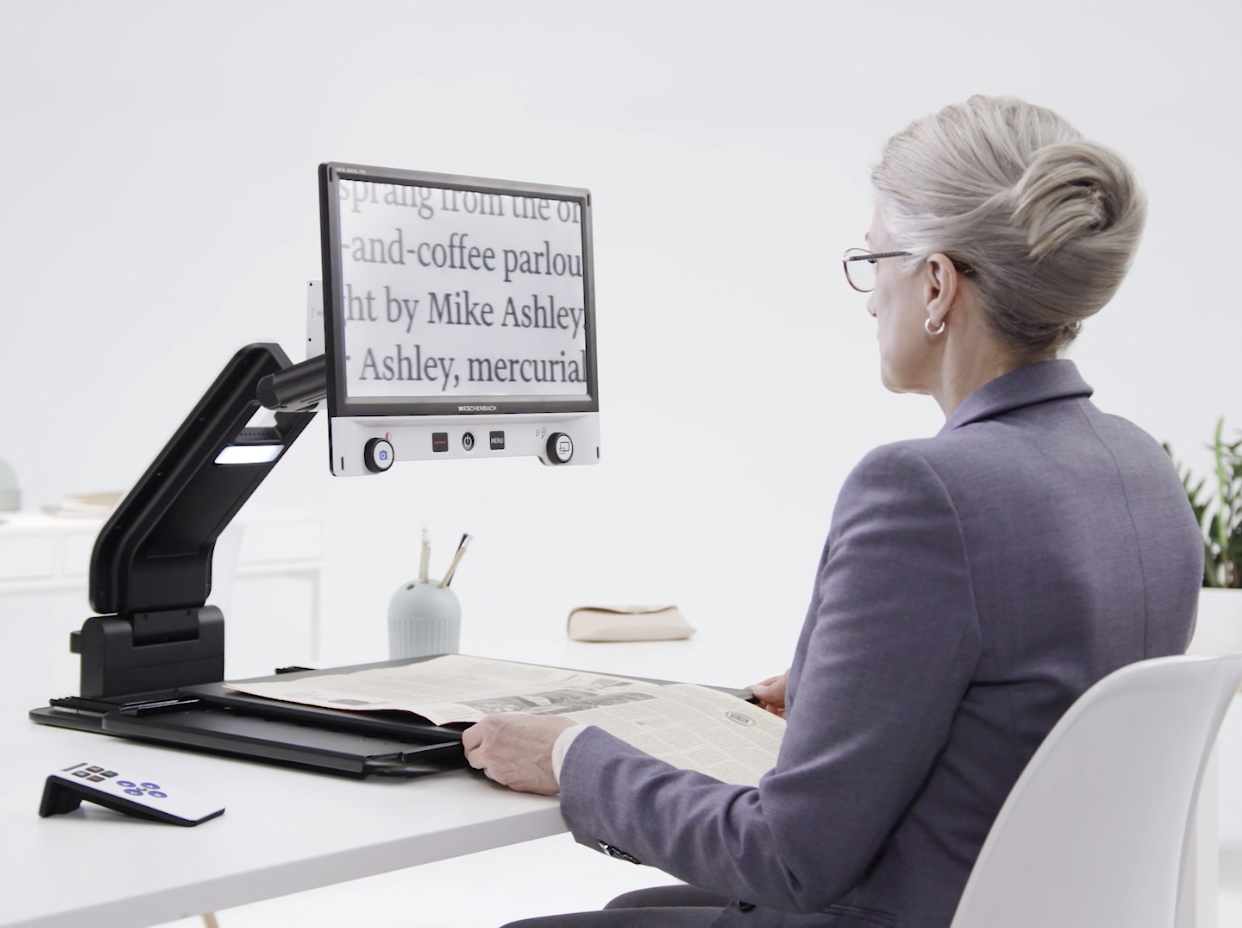 Eschenbach will provide the training needed to properly and effectively demonstrate the features of the products you select to your patients so that your presentations go smoothly. You'll also receive consultive support on how to best promote the availability of these devices and learn best practices on how to convince your patients to make a purchase.
Our Video Magnifier Program consists of two key components:
A Variety Of Video Magnifier Products: Eschenbach offers a wide assortment of Video Magnification solutions that offer features that are not available in optical magnifiers.
In-office Training: An Eschenbach Territory Manager will come to your practice to conduct any needed training for you and / or your staff on video magnifiers and their applications.
Your highly trained Territory Manager will be available to come to your office when needed for additional training, new product updates or to answer any questions you may have. And, our knowledgable Customer Service Representatives are also available for troubleshooting issues and general technical support for your video magnifier products.
The Eschenbach Video Magnifier Program is designed to expand your low vision product offerings to maximize the opportunity for successful patient outcomes in a manner that makes good economical sense!
Eschenbach offers a variety of video magnifier options that allow you to select those brands and features that best meet your patients' needs. With three hand-held options and four modular desktop units to choose from, Eschenbach can help you create a custom assortment of video magnifiers to fit your practice.
Eschenbach Video Magnifier Options Include:
Hand-held
Desktop

Vario Digital FHD (16" and 22" monitor)
Vario Digital FHD Advanced (16" and 22" monitor)
If you're considering offering video magnifier solutions in your office, increase your odds for success by choosing Eschenbach!
Contact us today to set up a meeting!